Mighty Lookout Tower 4 Exclusive Bonus Action Figures Toy Car Lights and Sounds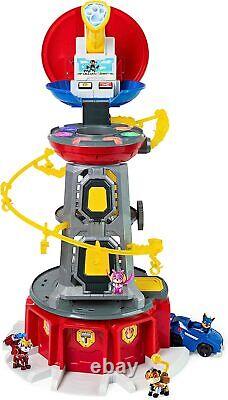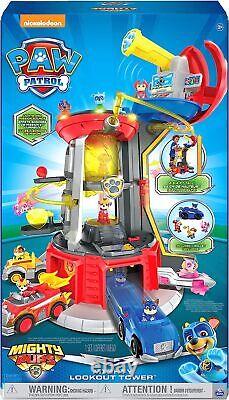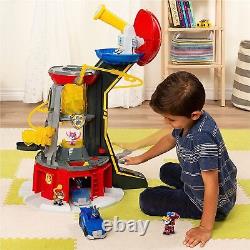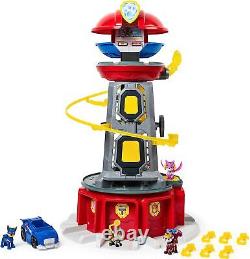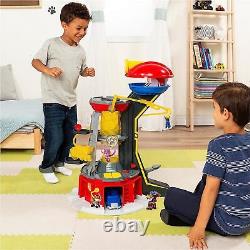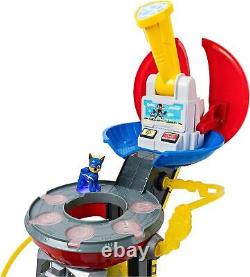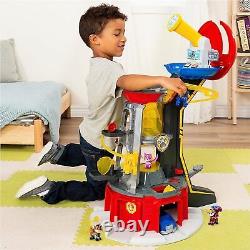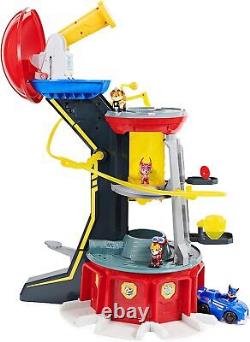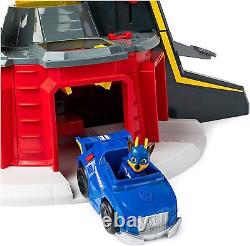 MIGHTY LOOKOUT TOWER: This 2 ¾ ft. Tall tower gives kids the perfect vantage point with a real working telescope! Push the buttons to activate lights and sounds and help the pups save the day!
4 BONUS PUP ACTION FIGURES: Place Chase, Marshall, Rubble and Skye on their lit-up spots on the platform, press the button to hear the mission and the lights blink, landing on the right pup for the job! WORKING ELEVATOR AND ZIPLINE: Send the toy figures to the top of the tower in the elevator and back down on the zipline when trouble strikes! Launch pups and toy vehicles into action from the tower's base! LEARNING AND EDUCATION TOYS: PAW plush toys and toy cars are toys for boys and girls that enjoy building toys!
Great gifts for kids 3 and up, as an alternative to dolls, dinosaur toys or a train set. Includes: 1 Mighty Lookout Tower, 1 Mighty Pups Vehicle, 1 Chase Figure, 1 Marshall Figure, 1 Rubble Figure, 1 Skye Figure, 1 Zipline Clip, 1 Sticker Sheet, 1 Instruction Sheet Covered by the Spin Master Care Commitment.