12V Kids Ride On Car 2 Seater Electric Vehicle Toy Truck with Parent Seat, MP3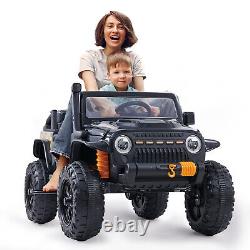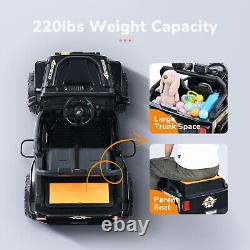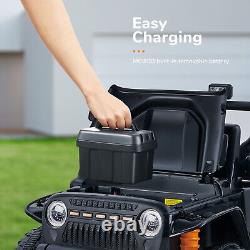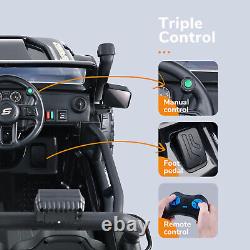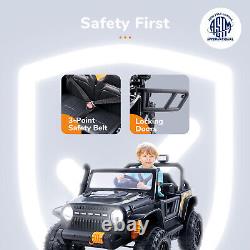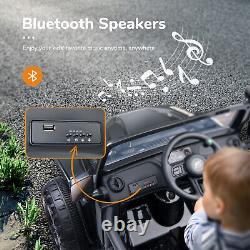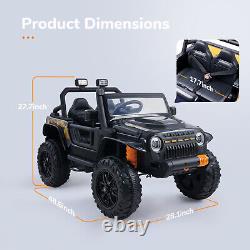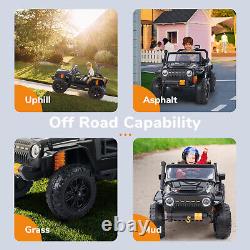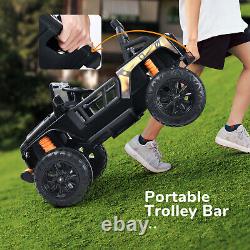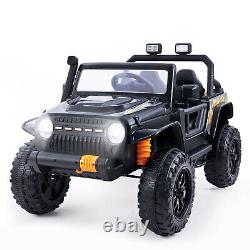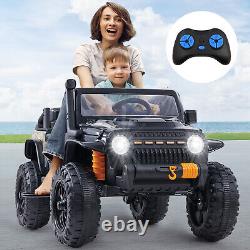 2 SEATER RIDE ON TRUCK - This ride on car has 2 seats, it is available for 2 little kids to play together, and the seats with seatbelt can make the kids sit on the car more smoothly and drive safer. LONG LASTING BATTERY - This ride on car is powered by a 12V 10AH battery and driven by 4 wheels, provides your kids a good driving experience. RIDE ON CAR WITH REMOTE CONTROL - Easy to start by one switch.
The ride on truck comes with remote control, children can drive around themselves via the pedal and steering wheel, parents can override the little driver and safely guide their kids when necessary via the remote control. KIDS ELECTRIC CAR WITH MUSIC FEATURE - The truck comes with onboard music, headlights, FM radio, Bluetooth connectivity.
More expensive but Better, More Reliable and More Durable! With better quality and more trust, Klokick only uses good materials to produce good products, has become the choice of more mothers and families! 8X REASONS TO CHOOSE Klokick RIDE-ON CAR. 8X major performance upgrades-------give children a better experience! Storage & Sittable 2 in 1 rear seat.
The stronger version of the load: maximum load 220LB. One kids car & Three driving modes: automatic driving + remote driving + pedal driving. Wireless connect player & Built-in music. Shock-absorbing high-quality springs4: cushioning thoughtful design, children's driving is safer. Hand lever function: Easy to carry when there is no power.
Removable large 12V 12Ah battery: longer battery life, overcharge/over-discharge, and overload protection for more safety. 2022 new parent-child ride on car. In order to avoid over-discharge of the battery due to a long time of no use, please be sure to fully charge and store the ride-on car. Q:What is the difference between the Klokick Electric Car for Kids and others on the market?
Parent seat, storage & rear dual-use seat, 220LB maximum load bearing, 3 driving modes, free remote control mode, support cellphone wireless connection & built-in music, high-quality buffer spring, 12V large battery. Safe PP material outer frame - safer and more secure. High-quality high carbon all steel frame - more durable. Soft & shock-absorbing leather seats - more comfortable to ride.
Since the establishment of the Klokick brand, it has always insisted on producing children's cars with safe & odorless materials. Storage box & parents' seat 2 in 1. Convenient to store children's toys, you can take out children's favorite toys from the storage box at any time. Parents play with children to enjoy the fun time and experience the passion of driving at any time. Soft leather seats designed for children. Comfort is king, with soft leather, a foam interior for cushioning, and a seat that fits your child's body perfectly. Mom no longer has to worry about the discomfort of the child while driving.
Intimate seat belt design, escort for children driving. The cushioning design is safer and more comfortable, using high-density all-steel springs, durable and not easy to deform. The bumpy road section also allows your child to play comfortably and smoothly, and it is more reassuring to refuse shocks.