Set of 50 Toy Trucks & Cars in 164 Scale, Individually Packaged Vehicles St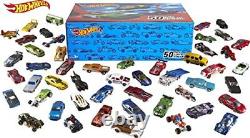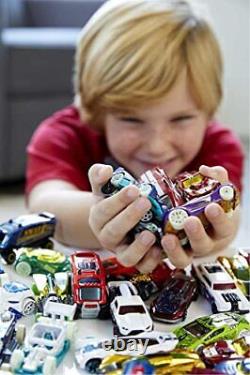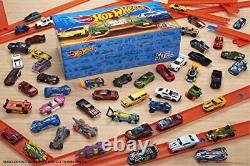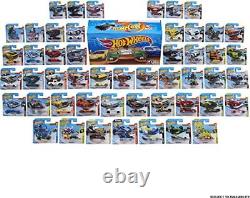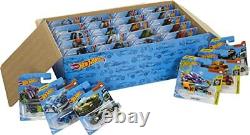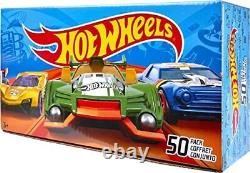 Product Description Race into an instant collection with this massive pack of cars -- there are 50 vehicles together! Collectors and car enthusiasts alike appreciate these 1:64 scale vehicles, and kids will want to join in the revved-up fun. The set of 50 vehicles includes old and new models with classic decos and hot designs. Each vehicle is packaged individually so they can be handed out for any occasion or kept as an entire collection. Packed in a branded box, the 50-vehicle pack makes an impressive gift for collectors and kids 3 years old and up.
Colors and decorations may vary. These 50 1:64 scale basic car collection comes in individual packages, making them the perfect hand-outs for any occasion. Additionally, these 50 cars come in a branded box, great for storing cars, with a 2010 Collection poster.
One of the biggest packs available with a total of 50 cars in one set for an instant collection. Each vehicle in the pack is designed in 1:64 scale with authentic styling and eye-catching decos.
The sleek branded box is perfect for gifting and storage. Cars are individually packaged so they can be shared for any occasion or kept as one collection.
Imaginations are unleashed with 50 cars together that are great for push-around play and cool displays.