HELLO CARBOT DROCOP Police Car Vehicle 3-Transforming Toy -Mode Car-Robot-Drone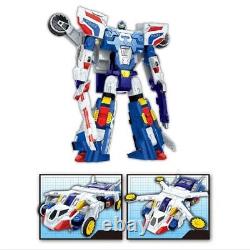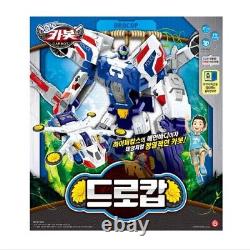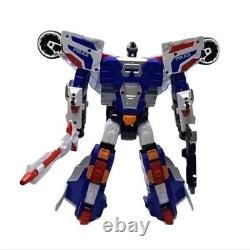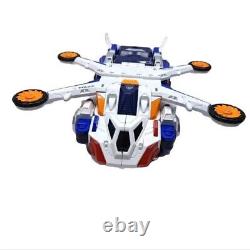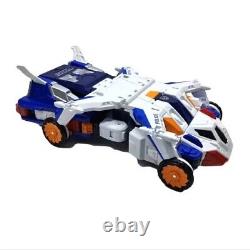 HELLO CARBOT DROCOP Police Car Vehicle 3-Transforming Toy - Mode: Car-Robot-Drone. Hello Carbot'DROCOP Transforming figure set from Korean Transformers Hello Carbot made by Choirak. Hello Carbot New season Transformer Robot DROCOP is released in 2022. This Hello Carbot DROCOP is a Police Armored Car Trasforming Robot that can be transformed into three modes: Drocop Robot, Police Car mode and Drone. Contents: 1 Drocop, 2 weapons, 1 cube pack, 1 instruction manual.
Size: 360x400x135mm/14.1x15.7x5.3inch. Transform from robot to car, transform from car to drone. Package size: 40 x 36 x 13.5cm (15.7 x 14.1 x 5.3 inch). Discover a world of authentic Korean products that celebrate the rich cultural heritage and exquisite craftsmanship of Korea.
We take pride in curating a wide range of items that embody the essence of Korean traditions, from fashion and beauty to home decor and lifestyle essentials. Genuine Korean Products: Our store is dedicated to offering only authentic Korean products, handpicked for their quality and authenticity. Curated Collection: We carefully select each item to showcase the diversity and artistry of Korean craftsmanship. Explore unique and traditional pieces that tell the story of Korea's cultural legacy.
Enjoy peace of mind knowing that your items will be in your hands promptly and in excellent condition. Customer-Centric Approach: Your satisfaction is our priority. We are committed to providing exceptional customer service, from helping you find the perfect item to ensuring your shopping experience is smooth and enjoyable. K-Beauty & Fashion: Elevate your beauty and style game with our collection of Korean skincare and makeup products, as well as trendy fashion pieces that reflect the latest Korean fashion trends.
Home & Lifestyle: Explore our array of home decor and lifestyle products that bring a touch of Korean elegance to your living spaces. From traditional ceramics to modern design elements, we have something for every taste. Join us on a journey to experience the best of Korea's heritage and innovation. Shop with confidence, knowing that you'll receive genuine products that embody the spirit of Korea.
Thank you for choosing Whale Global Market. Experience Korea, one authentic product at a time. We will respond to you within 24 hours and do our best to help you out!
You can see more items in.